작성일: 2004.01.04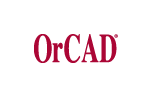 MYRIAD CAPTURE VIEWER
View and redline OrCAD Capture schematics without changing the original design

Developed by Informative Graphics, MYRIAD® Capture Viewer streamlines the design process by enabling PCB designers, design managers, and end-users to share native schematic files. MYRIAD Capture Viewer offers significant cost savings because users of all types can contribute without having to own the OrCAD Capture source application.
This powerful schematic/collaboration tool is now available to all registered OrCAD Capture users at zero cost.
(참고사항: OrCAD Capture / Capture CIS에서 작성된 Schematic Design File만을 볼 수 있도록 무료로 제공되는 3rd-party program이므로, 기타 다른 형식의 파일은 정식버전에서만 지원합니다... 자세한 내용은 Informative Graphics사 홈페이지를 참조하세요...)
MYRIAD Capture Viewer includes:
Side-by-side compare: Allows you to compare two documents at once.
Changemarks®: Enables you to systematically review proposed design changes, and when used with the side-by-side compare feature, you can compare requested changes with actual changes in a new revision.
Document Stack: Offers reviewers an option to view or print all related documents in the stack.
MYRIAD CAPTURE VIEWER DOWNLOAD
During the installation process, you will be prompted for an access code.
Enter the following code: 'cactus'
The complete download contains three separate files:
위의 3개파일을 한번에 받으시려면 이곳을 클릭하시거나 아래의 download 아이콘을 클릭하세요...
---

파일명: MYRIADCaptureViewer.zip (19,347,927 bytes)