작성일: 2003.06.28
Generate the HDL source code for synchronized delay module Automatically!
Description
This is a simple program, but it is useful. The synchronized delay is very usual in a synchronized design. DelayGen saves you from such unchallenged and onerous work.Now you can get such modules in a few seconds.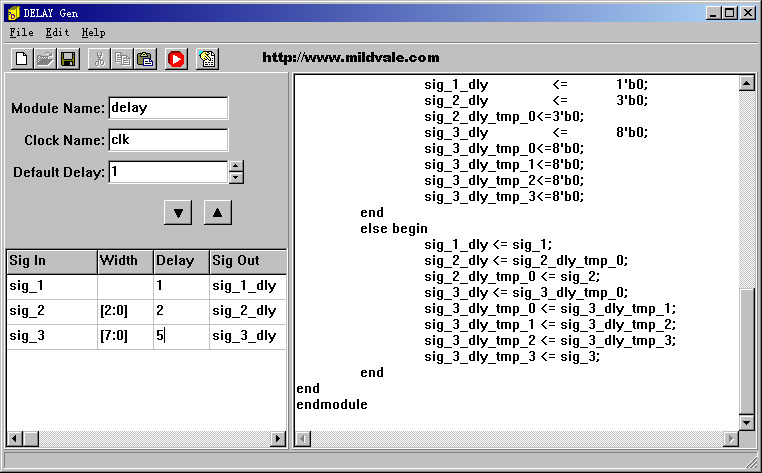 What you need to do is just complete the left table shown above.
DelayGen, MildVale
Sep. 2002
All rights reserved.